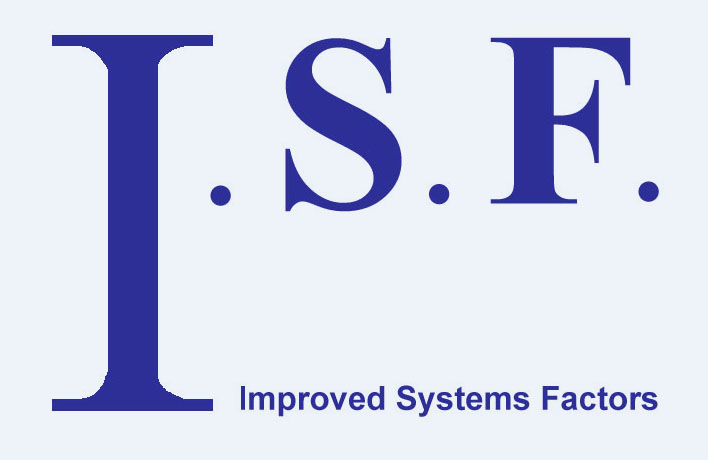 I.S.F. provides advice and assistance to senior management, business groups, technology groups, and operations groups, in companies of all sizes, on a wide range of technology problems, including problems in:
Architecture

Design

Implementation

Ongoing operations
for Applications, Systems, and Networks. I.S.F. specializes in the following areas:
Building reliable corporate wide-area data networks and safely incorporating VPN technology where appropriate

Building cost-effective corporate voice networks and combined voice/data networks

Leveraging legacy applications and systems in delivering useful e-commerce services to customers via the Internet

Building resilient system and network infrastructures that can survive major disasters

Formulating and implementing corporate Information Security policies and plans

Building and improving Call Centers and Helpdesks for Customer Service, Technical Support (external and intracompany), Telephone Banking, etc.
When serving its customers...
I.S.F. will make sure that the business requirements and the real needs of the end users are properly understood up front

I.S.F. will help to peel away the sales glitz and understand what vendors and their products are really capable of delivering

I.S.F. will help to choose an approach/architecture/design/product that is appropriate for the business activity in question (e.g., a new, uncertain venture may want "the minimum we can get away with", whereas a large company launching a new service that the market will watch closely will want "a bullet-proof system, on time, and up to spec")
And note that...
I.S.F. will not bid on a job which lies outside I.S.F.'s areas of expertise. ("Here's the name of someone we respect who has the expertise you need for this project" is not something you hear very often in this business, but I.S.F. would rather say this than waste your time and money and put at risk I.S.F.'s reputation for delivering what was promised.)

I.S.F. will not devote a large proportion of the project hours to preparing PowerPoint presentations to impress senior management

I.S.F. will not alienate staff at the working level by saying "the CEO gave authority to..." or "you guys certainly need help". Nobody wants to hear that kind of thing and it will almost guarantee that the person who said it will fail.
I.S.F. was initially established in the U.K. in 1932 by the present owner's grandfather to help customers improve their electrical systems in offices, factories, and private residences. (See History of I.S.F.)
For more information on I.S.F., please contact info@isf-us.com. Please note that I.S.F. is not accepting or bidding for work until further notice.